June 13, 2016
An Incredible Milestone Within Our Local!
It's not a common occurrence to see someone with such dedication and longevity. On Sunday, June 12, 2016 at our general membership meeting, we had an incredible milestone obtained by our very own Jerry Loose. Jerry is the President of the Retiree's Association and has been active not only with the retirees, but he also attends our membership meetings on a regular basis. Secretary-Treasurer Duane Grove is shown here with Jerry presenting him with his 60 year pin. Jerry first joined in 1956. He is a proud Teamster and we are honored to see him at every meeting.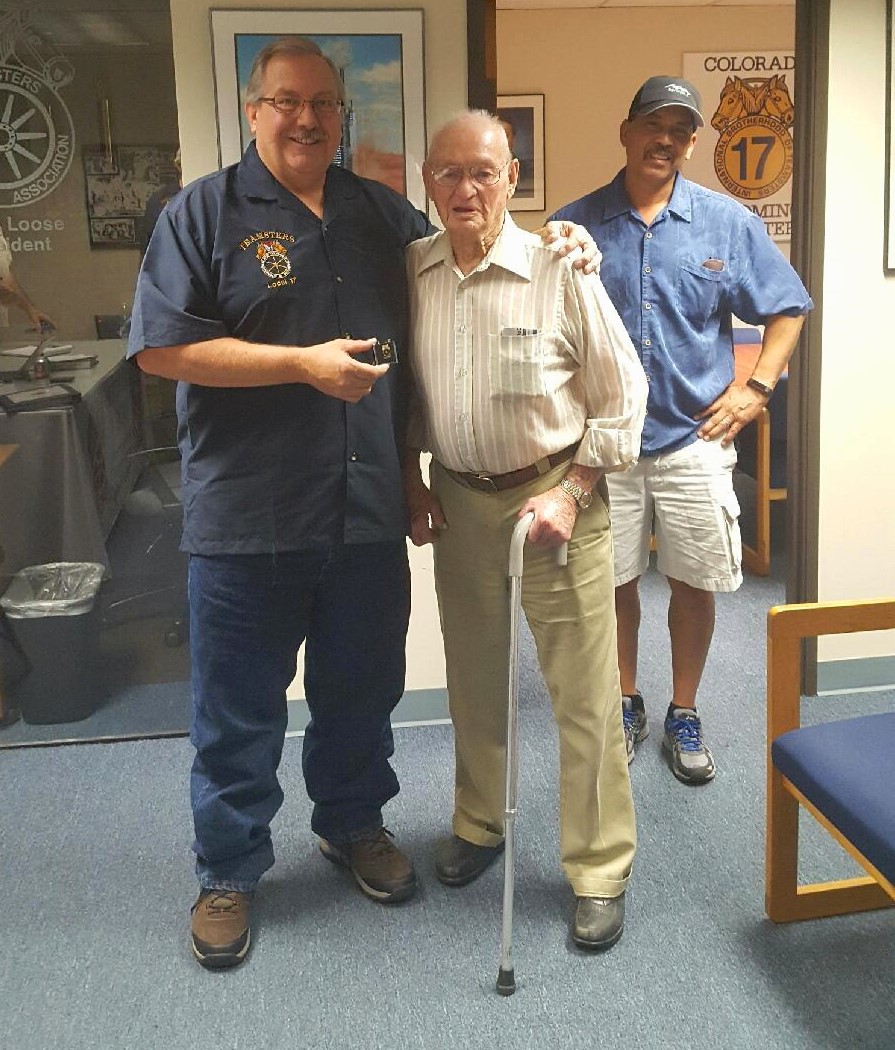 ---
June 9, 2016
New Information About The Progress With The Denver Water Department
We have new information regarding our organizing progress with the Denver Water Department and some new Q&A to help our new members understand where we are and where we are going. Please take a few minutes to download these pages and help spread the word.
Thank you for your continued support. Letter 1 is the latest news. Letter 2 is the FAQ.
---
May 2, 2016
Denver Water Employees Please Read!
Please contact Ed Bagwell at 303-433-6496 (Extension 16) to arrange payment of your union dues. Denver Water will not collect union dues and they will not allow union representation on the job.

Together we are going to change Denver Water's policy and force Denver Water to accept your union for all work related issues.

All of you that have signed applications for membership can come down to Local 17 to pay your union dues.
Thank you!
---
April 9, 2016
Important Meeting April 27, 2016
Members of OED are strongly encouraged to attend a meeting at Teamsters Local 17 on 4/27/16. Business Agent Ed Bagwell is inviting members who have questions and concerns about the layoff.
HERE
is a letter from Teamsters Local 17 B.A. Ed Bagwell that gives specifics about this extremely important meeting. This is a shining example of why it pays to be a member of Teamsters Local 17. Come see why we fight for your future.
---
February 24, 2016
Updated Information Regarding Nomination Meeting.
The Office of The Election Supervisor has made a ruling in regards to the eligibility of three nominees. You can read the decision HERE.
---
February 23, 2016
Results of Nomination Meeting from February 13, 2016
This serves as the official notice regarding delegates and alternate delegates nominated to the 2016 I.B.T. Convention. You can download the nominees HERE.
---
January 20, 2016
Nomination Notice of the Delegates and Alternate Delegates to the 2016 I.B.T. Convention
This serves as the official notice regarding the nomination of delegates and alternate delegates to the 2016 I.B.T. Convention. You can download the official notification HERE.
---
November 24, 2015
Important Local Information Regarding IBT Convention
The information regarding the 2016 IBT Convention can be found here in this summary page. This outlines Teamsters Local 17's delegate and alternate delegate nomination and election status. DOWNLOAD
---
September 16, 2015
New Executive Board for Teamsters Local 17
Read the results of the nominations and elections for Teamsters Local 17 by clicking on this link. RESULTS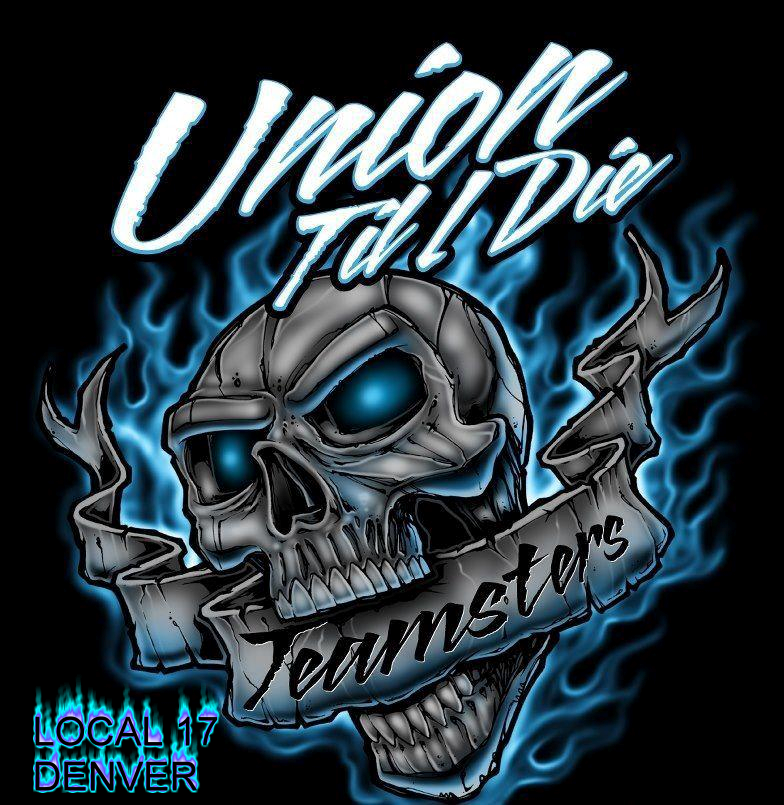 ---
UPS Master Agreement 2013-2018
Download the UPS tentative agreement and read it for yourself.
Additionally, the National Master UPS Freight agreement can be found here also.
National Master UPS Freight Agreement 2013-2018
---
---