April 28, 2016
Signup Information Denver Water Employees
Teamsters Local 17 now has a signup program in place with the Denver Water Department. Business Agent Ed Bagwell is now in a position to start a representational organizing campaign to secure a union contract for the affected Denver Water employees.
This document is consistent with Denver Water Policy 2-4-(4). It also lays out the plan for progression once our numbers grow accordingly.
Please take a few moments and download this form, fill it out and turn it in to the payroll department if you wish to have your union dues deducted automatically each month from your paycheck.
As our numbers grow, our strength will increase and together, and together we will make a difference. JOIN TODAY! Download the form RIGHT HERE!
---
April 9, 2016
Important Meeting April 27, 2016
Members of OED are strongly encouraged to attend a meeting at Teamsters Local 17 on 4/27/16. Business Agent Ed Bagwell is inviting members who have questions and concerns about the layoff.
HERE
is a letter from Teamsters Local 17 B.A. Ed Bagwell that gives specifics about this extremely important meeting. This is a shining example of why it pays to be a member of Teamsters Local 17. Come see why we fight for your future.
---
February 24, 2016
Updated Information Regarding Nomination Meeting.
The Office of The Election Supervisor has made a ruling in regards to the eligibility of three nominees. You can read the decision HERE.
---
February 23, 2016
Results of Nomination Meeting from February 13, 2016
This serves as the official notice regarding delegates and alternate delegates nominated to the 2016 I.B.T. Convention. You can download the nominees HERE.
---
January 20, 2016
Nomination Notice of the Delegates and Alternate Delegates to the 2016 I.B.T. Convention
This serves as the official notice regarding the nomination of delegates and alternate delegates to the 2016 I.B.T. Convention. You can download the official notification HERE.
---
November 24, 2015
Important Local Information Regarding IBT Convention
The information regarding the 2016 IBT Convention can be found here in this summary page. This outlines Teamsters Local 17's delegate and alternate delegate nomination and election status. DOWNLOAD
---
September 16, 2015
New Executive Board for Teamsters Local 17
Read the results of the nominations and elections for Teamsters Local 17 by clicking on this link. RESULTS
---
August 12, 2015
New Legal Defense Plan Available to Denver Sheriffs
Visit the Denver Public Employees page for more information on how to sign up for this valuable and necessary coverage available right now.
---
August 8, 2015
Special Notice to all employees of the City and County of Denver.
Dear Friends,
To those of you who are members of Teamsters Local 17, we are working to figure out how to protect you and keep you employed until you decide to leave employment voluntarily. Teamsters Local 17 is working with the Director of the Public Service Division of the International Brotherhood of Teamsters to look at all aspects of WIOPA. One thing is crystal clear, the City and County of Denver is not interested in keeping good jobs in Denver.
With what we have seen so far, wages, benefits, and working conditions would drastically be cut to find the right bidder for this outsourcing of good jobs. Be assured whether you are a member of the Teamsters or not we are going to work tirelessly to keep good jobs in Denver.
To join Teamsters Local 17 go to www.teamsterslocal17.org, click the Public Service Division at the top of the page, and then fill out the application. The stronger we are with your support, the louder the message.
Sincerely,
Ed Bagwell
Teamsters local 17
---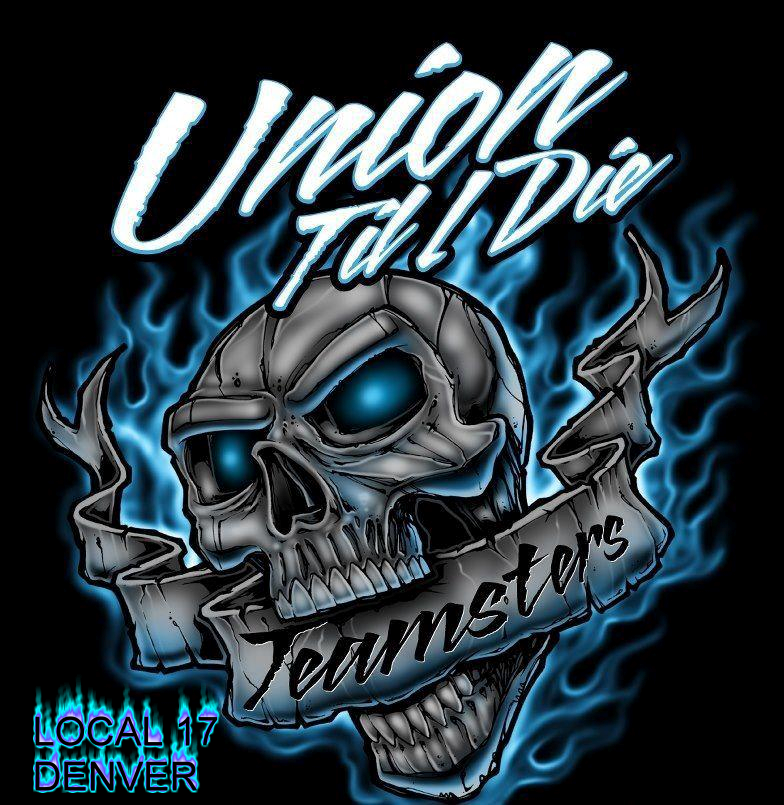 ---
UPS Master Agreement 2013-2018
Download the UPS tentative agreement and read it for yourself.
Additionally, the National Master UPS Freight agreement can be found here also.
National Master UPS Freight Agreement 2013-2018
---
---