June 13, 2016
An Incredible Milestone Within Our Local!
It's not a common occurrence to see someone with such dedication and longevity. On Sunday, June 12, 2016 at our general membership meeting, we had an incredible milestone obtained by our very own Jerry Loose. Jerry is the President of the Retiree's Association and has been active not only with the retirees, but he also attends our membership meetings on a regular basis. Secretary-Treasurer Duane Grove is shown here with Jerry presenting him with his 60 year pin. Jerry first joined in 1956. He is a proud Teamster and we are honored to see him at every meeting.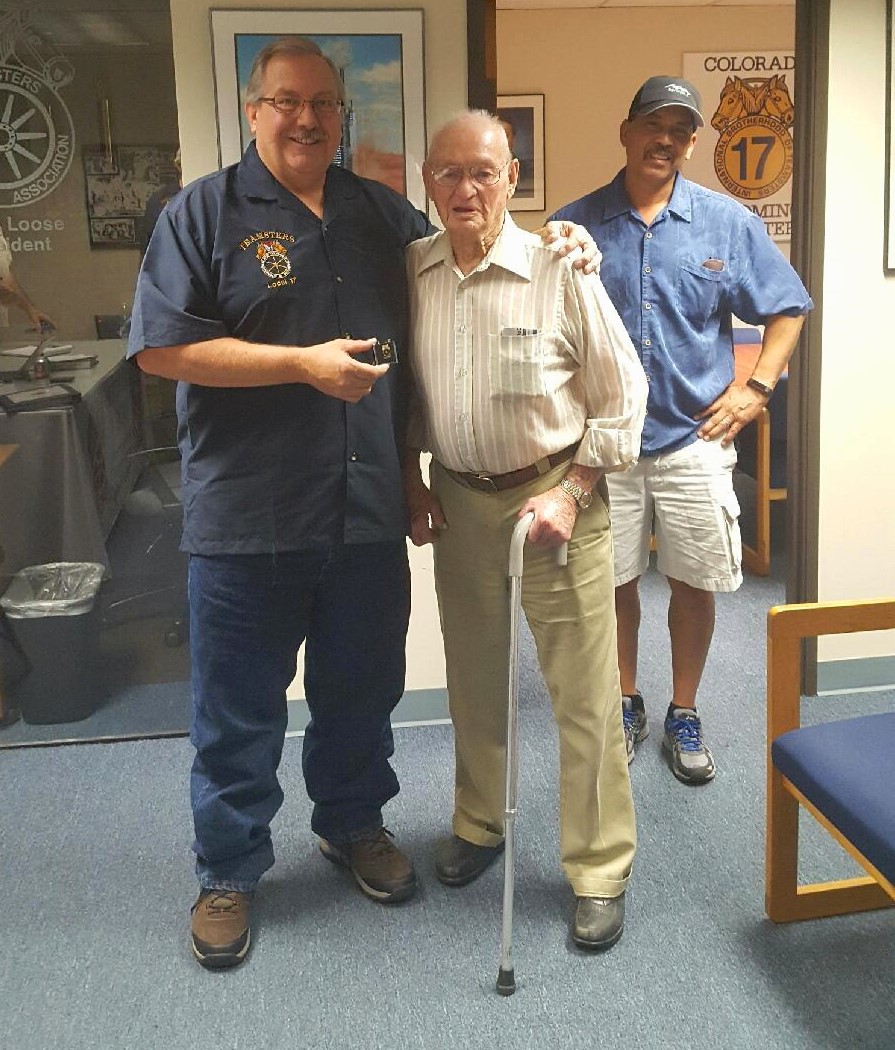 ---
UPS Master Agreement 2013-2018
Download the UPS tentative agreement and read it for yourself.
Additionally, the National Master UPS Freight agreement can be found here also.